Mindful CRM: Non-profit Solution for Rogue Valley Non-Profits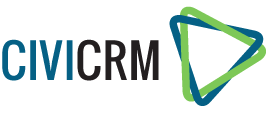 Struggling to keep track of your donors or volunteers?
Needing a website that includes social networking, calendar, and event registration?
Need to keep track of grant writers and their grants?
Want to increase attendence to your events?
Having problems with keeping up to date with constituents?
Feeling like your website doesn't get enough content updates?
Mindful CRM is for you. CRM stands for Constituent Relationship Management.
The process of assembling your information into a usable and web-accessible database will stabilize your organization, increase attendance to your events, and spread the message of your non-profit more effectively.
Mindful CRM bridges the gap between the web and office and allows a distributed team of people to Get Things Gone.
Give us a call at (509)209-0474 to get started. Free 1 hour initial consultation.